Share summaries of webinars & events
2 min read
This post invites you to share summaries of the latest/most engaging webinars you attended or hosted recently.
Recovery planning: yes we can!
The webosphere currently abounds with ideas and plans for recovery from the covid-19 pandemic. These include discussions abouimages/easyblog_images/t whether the 'new normal' will be 'green' or back to 'business-as-usual' (e.g. reflections from 12 leading planning experts about post-covid city life, including Richard Florida, and many others).
This period of global confinement (at least for those shielded from the front-line) has generated tremendous reflection about what can be done within the remit of spatial planning.
At the same time, the amount of digital content about the implications of the covid-19 pandemic for collective life, including the design and management of places and spaces, is simply staggering. It is impossible to keep up with! Not to mention a flurry of other crises (e.g. social, political, environmental economic, non-covid related epidemics) which add to the global pandemic, and further remind us that spatial planning can (and should?) contribute to creating fairer and more resilient cities and regions. This is true not just for places located in developed countries well-covered by the mass media, but for all places, everywhere. Place and space still matter, now more than ever.
Based on the AESOP YA PhD workshop in 2018, the planNext special issue "Making space for hope" aptly reminds us that research and activism can go hand in hand. Owning up to the transformative power of planning research and practice can be a necessary step toward facilitating change. Particularly, engaged reflection and practice can fuel more inclusive practices that embrace both people and planet. Spatial planning is the canvas upon which much of collective transformation can come to life.
Photo by "My Life Through A Lens" on Unsplash
Share summaries of webinars and online events
Keeping a renewed sense of responsibility in mind, the blog of the AESOP Young Academics' networks warmly welcomes short summaries of interesting webinars you have recently attended or hosted. The webinars can concern any topic broadly related to spatial planning.
Sharing a summary will make the insight from the webinars accessible to the global community of spatial planners connected to the AESOP and Young Academics' network, and beyond. A single blog post (500-1500 words) can help summarise 1 hour of rich discussions in a 5 minute read (or even less!). The summary will make the online video more accessible to readers who want to find out more, especially if a recording of the webinar is available.
So wait no longer and send summaries of your favourite recent webinars and online events to: This email address is being protected from spambots. You need JavaScript enabled to view it.
Here are a few basic guidelines for contributions.

Looking forward to publishing your post!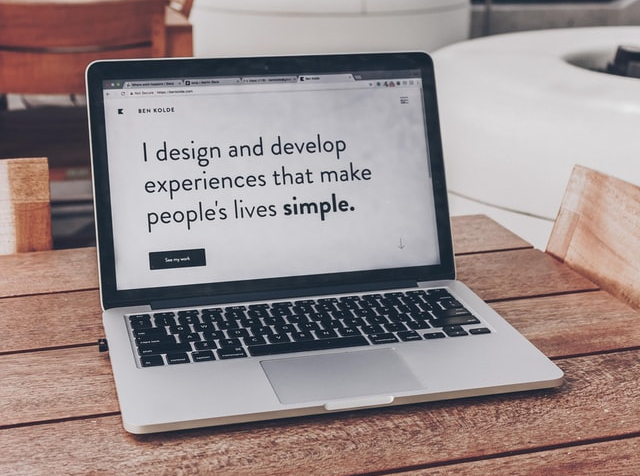 Like software and website designers, spatial planners design and influence interactive user experiences - of space, place, and much more still. Picture by Ben Kolde on Unsplash.
Stay Informed
When you subscribe to the blog, we will send you an e-mail when there are new updates on the site so you wouldn't miss them.
Comments
No comments made yet. Be the first to submit a comment