11 Tips for Successful Project Proposals
6 min read.
Guest author: Mennatullah Hendawy (Leibniz Institute for Research on Society and Space, and First Degree Citizens)
Because it could be a simple math... Are you interested to fund your next project? Do you spend a lot of time writing proposals to raise fund for your ideas? 
In this article, I would like to share 11 important tips to consider when writing project proposals. My views are driven from my role as both a receiver of several research grants* and a jury committee member of the last Metropolis call for pilot projects (2021–2023) which is a biannually call focusing on ideas that support knowledge exchange between cities.
The following tips can be helpful for startup proposals, development project proposals, and research projects' proposals.
Tip # 1: Create a golden thread
When writing a proposal, the first important thing to consider is to create a golden thread that connects the project's vision with its objectives, results, indicators, and time plan (milestones). 
You can develop this thread by keeping the proposal simple and numbered as a set of work packages, each one including related objective(s), indicator(s), and milestone(s).
With the same logic, your tentative budget is developed in connection to the work packages and the overall objective and sub-objectives such that if you have 4 objectives, you transfer them to four budget items. 
Applying may feel like entering a maze... You will need a robust thread to come in and out safely! Remember the Ancient Greek myth of Ariadne's thread in Daedalus' maze, guarded by the half-man, half-bull Minotaur? Picture credit: Danny Ayers on Flickr.
Tip # 2: Diversify the partners
To start writing a project proposal, it becomes important to think about the partners who are going to be involved in the project. The core idea in selecting the right partners lies in choosing partners who complement one another. 
Diversity of partners includes diversity in location, age, gender, and affiliation (academia, practice, civil society, policy …etc.). One of the questions to address when forming a team is to think about what everyone will bring to the group and their interest. 
You can clarify this by discussing it transparently as early as possible and structure the proposal (and the project) accordingly. Accordingly, it is relevant to mention directly in the proposal the contribution and role of each partner to the project.
Tip # 3: Analyze who and what was funded before
The idea is to understand the type of funding projects and, on the other side, to pinpoint the missing areas of work that you can work on. 
In most calls for proposals, the previously funded projects are mentioned, or at least what the funding organization is exactly looking for. Make your project match with their mission.
Tip # 4: Orient the proposal to the call's keywords
When I started applying for funding as a proposal writer, I learned a valuable tip from my husband who is an entrepreneur, he told me: start writing the proposal by reading the call for proposals thoroughly and extracting the (repeated) keywords and reuse them in your proposal.
Over time, I found this tip so helpful in attracting funding while also making it easier for me to understand the scope of the call to which I am developing my proposal.  
Tip # 5: Include keywords in your proposal that reflects your vision
From a social constructionism point of view, language is a construction of reality (see, for example, Cojocaru et al., 2012 and the work of Marshall McLuhan). 
With a similar perspective, you can view language as a constructor of the proposal and the project. So choose wisely a set of 3 to 5 keywords to connect your proposal/project together, which will also help you to build the golden thread I mentioned in Tip# 1.
Some of the generally important keywords to include in proposals to give an impression that the proposed a project is practical and sustainable include: actors, communication, diversity, exchange, knowledge, replicability, scaling/scalability, stakeholders, transfer.
Tip # 6: Be general but specific
This is one of the important tips that I learned from participating in the training on 'Writing compelling project proposals' offered by TU Berlin: Training the mindSET — Improving and Internationalizing Skills Training for Doctoral Candidates. 
Prof. Eryk Głodziński whose research mainly focuses on project management, performance management, and business economics, mentioned that proposals are best when they are specific yet also general. 
Specific in the sense that you are clear about your project's objective, but at the same time general in terms of activities.
The idea is that, keep the application clear about what you want to do but also open for what might come later out of your hands.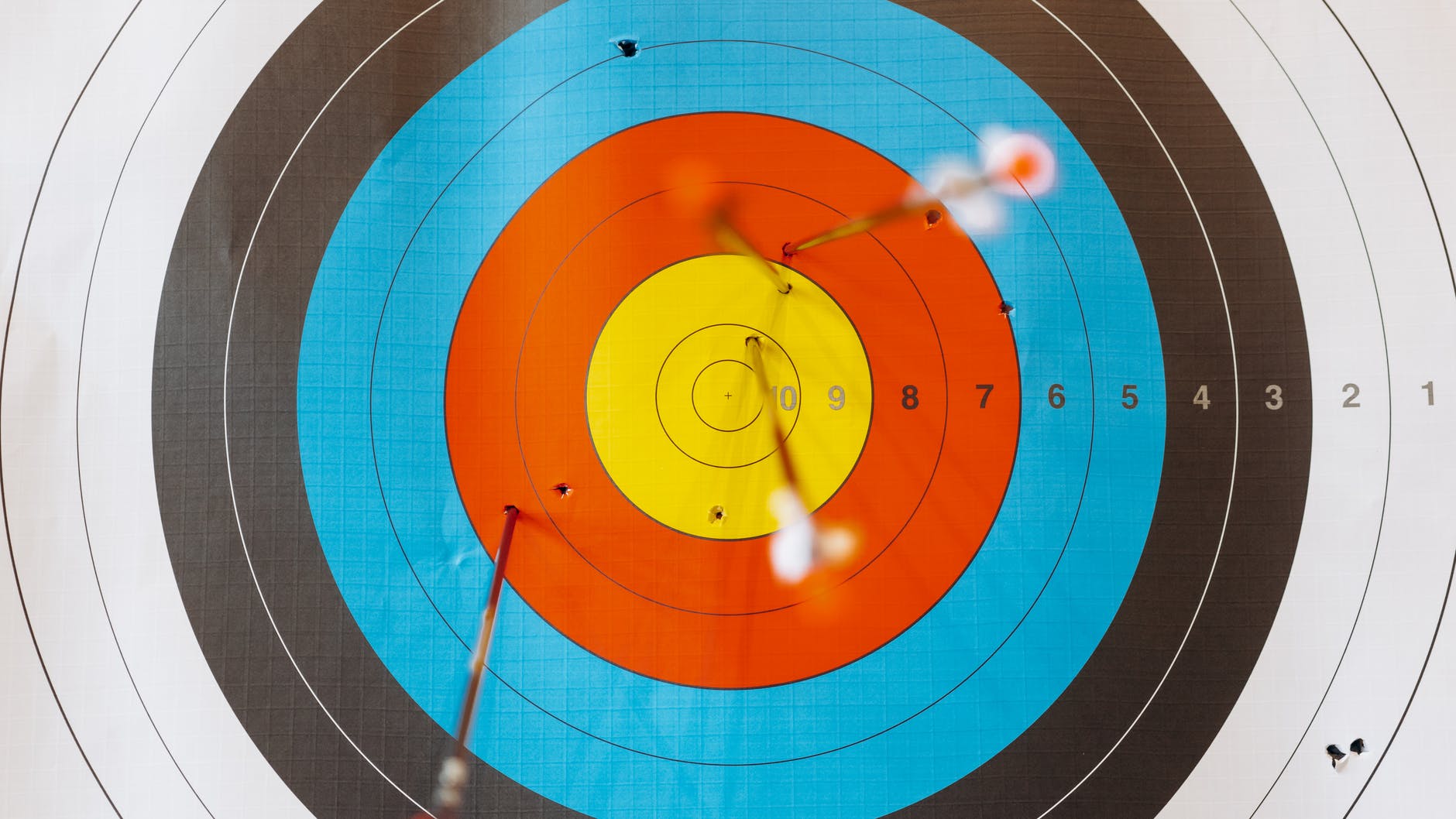 Don't leave it to luck. Follow these tips and you will hit the bull's eye!! Photo by Mikhail Nilov on Pexels.com
 Tip # 7: Clarify your target actors and beneficiaries
To clarify your proposed project to the funding agency, it is crucial to identify clearly who are the involved and targeted stakeholders. You can do this qualitatively and quantitatively.
Some of the questions that can help you identify your actors include: Who are the involved actors? Who are the beneficiaries? and Do you have an idea about the numbers of actors or beneficiaries?
Tip # 8: Clarify your communications strategies
In the current age of mass information, funders are probably interested in seeing how the project can go beyond its duration.
One way to achieve this is to clarify your communications strategies in your proposal with a focus on how communication will take place within the project itself (internally) and beyond it to reach out to a wider audience (externally). 
As an example, You can show a clear dissemination plan for the project outcomes through social media or a publication.
Tip # 9: Include both qualitative and quantitative KPIs
As I was evaluating some project proposals as a prt of the jury members of the Metropolis call for pilot projects (2021–2023), I have noticed that many projects focused on quantitative indicators like the number of activities implemented or the number of participants.
Many proposals left away qualitative measures as an important indicator for the success of their proposed project. For that, I suggest including indicators related to the feedback on the conducted activities, feedback events or questionaries, comments on media posts, response and engagement of the participants involved in the project, …. etc.
An additional aspect to consider when thinking about projects' indicators is the measurement of impact and project's impact assessment.
You can refer to the work of the Purpose & Data-Driven Enterpreunur: Mohamed Dahy Ahmed whose work focuses on how to measure social, technical, and monetary impact and how to design purpose-driven and impact-driven projects and teams. Every now and then, Dahy shares several useful tips on his profile.
Tip # 10: Budget allocation
Two things to consider when allocating budget in proposals.
First, you need to connect the tentative budget of your project with the intended activities and objectives (refer to tip # 1 on creating a golden thread). 
Second, you shall work towards reducing the overhead costs of your project because most funding organizations would prefer to see their money spend on activities. But, if you have overhead costs that need to be mentioned, justify clearly why it is needed and how it helps in the project's implementation and sustainability.
Tip # 11: Include scenarios
In conjunction with Tip # 6, one way to stay general but specific is to include alternative scenarios in your proposal.
In fact, one of the things that we can learn from the current Covid-19 situation is that all plans can change. 
As a jury, showing in your proposal that you have thought about possible risks in your proposal is an added value that reflects a realistic mindset of dealing with the project. 
So, share alternative scenarios to strengthen your proposal. In case of receiving the funding, it will make you more prepared. 
The idea is to show a mindset of flexibility and sustainability.
*Some of the proposals that in collaboration with interdisciplinary research members I received in the past year include: the Ethics in AI Research Initiative for Africa request for proposals by Facebook Research, with the project: Cairo Urban AI, The TU Berlin Internal Funding with the project: Towards Equitable Planning Curricula, and The Berlin Center for Global Engagement's call by the Berlin Universities Alliance, with the project: Connecting Urbanity. Stories and Viewpoints from the Near-South.
Feel free to reach out for any questions or clarifications.
About the author
Mennatullah Hendawy (LinkedIn) is co-Founder of First Degree Citizens, a socio-legal geographies lab that operates as a "free and independent project that aims to dismantle the inequalities faced by the vulnerable and disadvantaged groups in societies from a critical socio-legal lens of and on spaces." Well-versed in socio-digital designs, computational planning, and data visualisation, she is also visiting researcher at the Leibniz Institute for Research on Society and Space (IRS). She holds a PhD from TU Berlin and has conducted research and/or taught at Ain Shams University (Cairo), Columbia University (NYC), and Orient-Institut (Beirut), among others. She is also member of ISOCARP and chapter leader for Viz for Social Good.
Stay Informed
When you subscribe to the blog, we will send you an e-mail when there are new updates on the site so you wouldn't miss them.
Comments
No comments made yet. Be the first to submit a comment