Here is a selective list of blogs related to spatial planning. They cover different topics related to spatial planning, and are written in different languages. Through their diversity, the following blogs share space as their common denominator. Hence the choice of street art pictures. In an age troubled by environmental and socio-economic challenges, space matters more than ever before. All the blogs listed here remind us that spatial planners have a key role to play!
The list builds on a former blog post entitled: #Spacematters and is meant to be augmented. You are warmly invited to contribute the name, links and short descriptions of the blogs. You can also help improve the categorisation of the list by suggesting ideas. Drop a message at: [email protected] or respond to this quick 2-minute online survey: [https://www.surveymonkey.co.uk/r/CJRGGWZ]
The list is structured as follows: 
Urban planning blogs with an international focus
Planning-related blogs per country
Geography blogs with an international focus
Architecture blogs with an international focus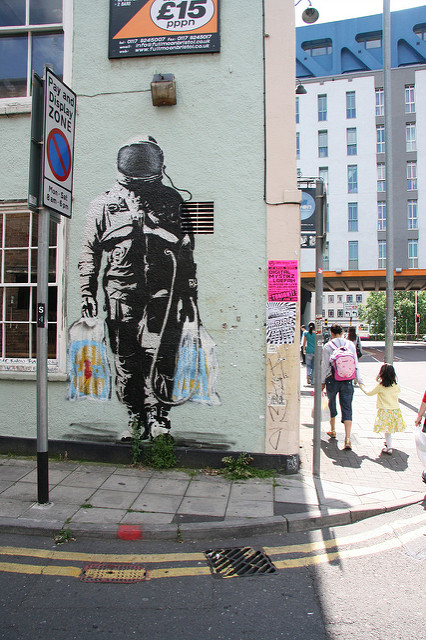 All things urban: international blogs
The following blogs focus on the city. They are primarily international in focus.
To start with, Feedspot provides a list of 100+ blogs and websites for urban planners and urban development professionals. The list features several of the blogs listed below. Many of the blogs are US-based.
Child in the city. Another good place to start the list is with the smallest people in our societies: children. This international blog considers the primordial place of children in cities from all possible perspectives, including: planning, play, education, environment, participation, and dedicated conferences. A must-read for children-friendly planning.
CityLab is an influential blog about all things urban, "dedicated to the people who are creating the cities of the future—and those who want to live there". Co-founded by Richard Florida, Although very strong on US trends, a significant number of posts provide in-depth, expert analyses of urban dynamics in cities across the world. The contributions are grouped along five main themes: design, transportation, environment, equity, and life. It also boasts a wide-ranging series of thematic maps that address the above themes in more explicitly geographical terms.
CityTalk is the blog of the global network Local Governments for Sustainability (ICLEI). As national politics are susceptible to change with every new mandate, the ICLEI functions as a valuable network for sharing initiatives and commitments with regards to sustainable development and climate change, including in following up on the Paris Agreement, and the COP23. The current president of the Global Executive Committee of ICLEI is Won-soon Park, Mayor of Seoul since 2011.
Cooperative City, the "magazine for urban partnerships", features regular, engaging articles about a very wide range of topics, including participatory planning, bottom-up and grassroots planning and urban design, crowdfunding, alternative use of public space, and creativity. Its main themes are: culture, governance, environment, economy and community. It focuses on a selection of major European cities, including Paris, Rome, Berlin, and Lisbon, amongst others. They also publish books, check out for example their recent Funding the Cooperative City: Community Finance and the Economy of Civic Spaces, available upon request under Creative Commons license. Somewhat unusual, they also welcome articles from the wider blogosphere.
Engaging Cities brands itself as "Public Engagement and Civic Tech news from around the web". Basically, it is not a blog but a repository of mostly consultancy-based blog posts and public social media comments about everything related to public engagement in urban planning.  It is published by the Urban Interactive Studio, a supplier of digital public engagement platforms. The content of Engaging cities is curated by one of their platform products (CiviComment) which pulls related content from the web.
The Funambulist is a blog about the ways in which architecture and spatial planning embody or mediate power, and how this plays out in terms of segregation, politics, gender, cultural identity, and environmental health. Its posts address post-colonial contexts quite extensively, as well as places of enduring or latent conflict. The blog was founded in 2010 by Paris- and New York-based architect Léopold Lambert. It is also a printed and online magazine, as well as a podcast. The content is very international, with articles and blog posts exploring diverse topics and case studies in depth.
The Nature of Cities brands itself as "Many voices. Greener cities. Better cities". Multilingual, interdisciplinary, and truly global in outlook, it features essays, reviews, roundtables and podcasts on the theme of nature in cities. It conceives of cities as "ecosystems of people, nature and infrastructure", and advocates a "transdisciplinary, participatory, and transformative movement for cities".  It is strongly research-based. It was founded by David Maddox. Read for example the global roundtable about an urban planner and an urban ecologist walking into a bar.
The Nature of Grafitti is an offshoot of The Nature of Cities, focusing exclusively on the most rebellious and engaging form of street art. Although the blog does not seem quite fully up-and-running, it features an outstanding gallery of street art, aka "grafitti", from around the world, with a distinct focus on nature-inspired artwork.
The Regional Studies Association showcases insight and research from some its international community of members. The interdisciplinary network is worth being a member off for young and senior researchers and practitioners alike. They also issue Regions, an e-Zine about urban and regional affairs.
The Urban Affairs Forum "is a space for leading thinkers about urban issues to share their research, ideas, and experiences", delving into all things local, regional, and urban policy-related, focusing mostly on North America but not only. The Forum is the more outwardly digital face of the peer-reviewed journal Urban Affairs Review. Eminently research-based, the Forum is quite serious about the implications of all kinds of political decisions and policy orientations for urban planning.
Urban Demographics. A resolutely spatial blog about urban trends across the globe, sub-titled: "Structured Procrastination on Cities, Transport Policy, Spatial Analysis, Demography, R". 'R' being the language and environment for statistical computing and graphics.
Urban Food Futures covers all things related to urban food systems, including agriculture in cities. Based in Paris, it features articles in English and French that cover a broad range of geographical areas, predominantly the northern hemisphere and Europe.
The Urban Resilience research Network is all about urban resilience, grounded in research, featuring article contributions from leading academic experts and young researchers alike. Co-founded by Lorenzo Chelleri and three other PhD students in 2011, the network got a brand new website in 2016. Alongside its bi-monthly articles, the website hosts a compilation of research literature covering just about any aspect of urban resilience, from climate change adaptation and resilience theory to urban design and regional economics.
Urban Studies blog. The blog of the Urban Studies journal, with regular posts and news covering all urban themes across the planet.
Industry & international organisations
The construction, design and planning firm ARUP has a blog (or "thought leadership platform") called "Thoughts": a series of contributions made by experts in different fields related to urban planning, engineering, construction management and everything in between. The contributions seem to have stopped in May 2017, but do check out the very large number of contributions made until then. Topics range from planning for migration, age diversity, building design, resilience and smart cities to technology and green space.
Atkins' Angles is a blog similar to ARUP's except seemingly leaning more strongly on the engineering, technology and the economic side of things. More posts about data, tech and engineering solutions, as well as organisational trends. Blogs cannot be pigeonholed easily, however, so well worth a look as well for a wide range of perspectives and experiences relevant to spatial planning and the built environment professions.
OECD Observer and OECD Insights are two related blogs of the OECD which have strong implications for everything spatial, including spatial planning and place-making. For example, read how social trust can act as an invisible glue for better urban planning. Both blogs are global and interdisciplinary in perspective.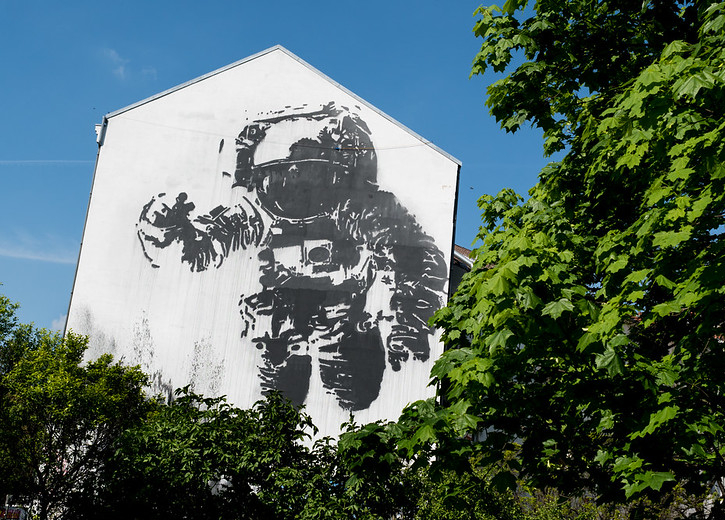 Planning-related blogs per country
The following blogs focus on particular countries/regions. If you can't speak the language, Google Translate can work wonders for you: just right-click 'Translate to English' in the Chrome browser.
Austria & Germany
Dérive is a Vienna-based blog and print magazine on all things related to urban research, mainly in German. It is very critical and organizes the yearly urbanize! festival in Vienna; It also broadcasts via radio in Austria and Germany.
sub\urban is a scientific journal predominantly in German on all things critical urban research. Contributions include scientific papers, book reviews, open dialogues etc. It is in a magazine format, but all issues are downloadable
urbaniZm is a blog in German on all things urban research in Vienna. The aim is to be a politically independent platform and share critical urban research. Contributions include commentaries, discussions, sharing of events etc.; The main thematic foci are: housing, gentrification, urban politics, participation, right to the city, vacancy, migration, segregation and urban inequalities.
Urbanophil is likely of the most-read blogs on the topic of urban affairs in Germany, with a strong Berlin focus. More than just a blog, the platform functions as a network and hosts/runs a number of events and projects. For example, it has organised seminars, film viewings, literary events, and even public quizzes about architecture and the city.
Belgium & the Netherlands
BrusselBlogt covers arts, culture, planning, food, social entreprise, and social analysis in the Belgian capital. It also boasts a very impressive list of Brussels-based blogs in Flemish, English and French, some of which are no longer updated.
Brussels-based Citizenlab provides digital engagement platform to local government, and runs a blog in English that is strong on related themes, especially public participation in spatial planning and how to make technology work for government. Check out for example five innovative frameworks to assess e-participation, or a blog showcasing their successful public engagement campaign in the city of Liège.
DeGeograf is geared toward people who have studied, practice or work with social/cultural geography in one way or another. Posts are highly relevant to spatial planning. They include accounts of entry-level job holders who studied geography, as well as of interns, researchers, travellers, geographers doing fieldwork, and students studying abroad. It also features viewpoints and thematic analyses.
The Gentcement portal deals with every possible trend and evolution in architecture and planning in the city of Ghent. Themes include: New construction, Public space, Restoration and renovation, infrastructure, and urbanism, and posts can also be classified by construction material, from brick to glass.
Over Morgen ("The Day After Tomorrow" – not to be confused with the global warming disaster blockbuster movie), features regular articles on a wide range of topics connected to spatial planning, especially the energy transition in the Netherlands.
Ruimtemeesters (the "Space Masters") has a blog/news feed covering all sorts of issues with spatial consequences nationally or locally, for example contributions on the need to "futureproof" the competencies of almost half of Dutch government officials, or on the topicality of fighting drugs.
Ruimtevolk (the "Space People"). Alongside their rich, regular, and wide-ranging blog posts, they also run the brand new NL magazine. Well-worth reading.
The Silence Diary is a blog by Didier Chabanneau about how spatial planning can restore the space for silence in cities. Silence keeps us sane, so what is all the hype with noisy environments?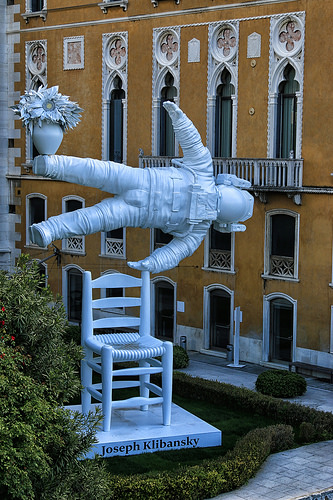 France
The Funambulist (see above) has many posts about France, focusing particularly on social and environmental injustice. Check out for example this post about the social construction of "no-go zones" in the French capital.
La Gazette des Communes is the one-stop information point for local and regional government officials and anyone interested in French local affairs. Many diverse issues concern spatial planning either directly or indirectly, from education, safe cycling and third sector activity to extremism and regeneration, and all seem well-covered. Annual subscription is a bit steep though (223 euros).
Le Digimag is the online magazine blog of the National Agency for Urban Renewal (ANRU). Content seems to have been discontinued after the last issue in November 2017. The ANRU website on the other hand is a wealth of information about current urban planning issues in France. Besides thematic publications, it also features monthly news posts related to urban renewal.
France – industry
Demain la Ville (which can be loosely translated as the "city of tomorrow") is run by the real estate company Bouygues Immobilier, part of the Bouygues giant. Although probably partisan, the blog has for motto: "Let's build tomorrow's city together". Its posts cover unusually progressive themes for a giant construction/real estate company, such as tactical urbanism and the role of crafts for urban sustainability.
La Fabrique de la Cité (the City Factory in the English version of the website) is a think tank launched by the Vinci construction, infrastructure and facilities management giant. The Observatory tab features short, concise posts on a wide range of topics. Not very comprehensive, but a good repository of topical research and news reports. For example: check out the output of the transnational and interdisciplinary project European Cities and Refugees: a Laboratory for Affordable Housing and Urban Resilience to Future Crises, which assesses solutions developed in Berlin, Hamburg, Stockholm Stuttgart, Munich, and Dresden, with a view to help other cities faced with similar issues.
Germany: see 'Austria & Germany'
Ireland
The blog of the Irish Planning Institute, an equally comprehensive and broad-ranging coverage of everything that relates to spatial planning, with news, insights and resources for professional development. It also boasts a planning research portal with output from IPI accredited planning schools.
Italy
Eddyburg takes the big picture on politics, planning, urban design, heritage, and glocal social and economic trends. The left-leaning posts are guided by three main, overlapping perspectives: "Urbs" – (a walled city in Ancient Rome), "Civitas" (Community; citizenry; city-state), and "Polis" (Greek city-sate, characterised by a sense of community). International in perspective, it also analyses Italian politics in depth, and the spatial consequences thereof.
The Netherlands: see 'Belgium & the Netherlands'
Sweden
Hållbar Stad ("Sustainable City") is "a forum for disseminating knowledge and good examples". Regular articles cover the state-of-the-art in urban design solutions and latest news affecting urban planning, in Sweden and beyond. Topics range from the UN Agenda 2030, urban ecosystem services and public transport to the growing power imbalances between cities and hinterlands.
UK
The Centre for Advanced Spatial Analysis (CASA) blog feed shares the latest outputs from researchers at the eponymous research lab at UCL. Check out also their list of illustrious contributors for links to their own personal blogs.
The Centre for Cities is "an independent non-partisan think tank dedicated to understanding and improving UK city economies". Its blog features regular posts about economic and various policy trends that directly impact UK cities. Some of the main blog topics include: business and entreprise; employment and skills; finance and tax; housing and transport; and leadership and devolution. Check out also their Cities Outlook, for the example the Cities Outlook 2018.
CityMetric– global AND British, although it focuses more on the UK. It is an offshoot of the famous news magazine New Statesman. A strong urban and political focus.
Green Space Scotland is the one-stop news and resource repository for all things green space in the country of Scotland and beyond. The news feed provides a thorough update on all policies that affect green space, as well as new geographical and other related data, including Scotland's greenspace map. It also hosts a repository of publications on such varied themes as health, placemaking and growing spaces, as well as regular surveys about the state, quality and use of green space.
The Planner is the magazine of the UK Royal Town Planning Institute (RTPI). An essential source of information for all matters related to spatial planning across the UK, covering all relevant policy evolutions. Unfortunately you have to be an RTPI member or subscribe to the website after your 60-day free trial… RTPI membership is free if you are a student on a RTPI accredited programme. If you are less lucky you can always become an affiliate member, for a (steep?) £90 a year if you live in the UK, or £60 if you don't. Check out also their job listings.
Branding itself as "Independent intelligence for planning professionals", Planning Resource seems perhaps a bit more industry- and less government-minded than The Planner. The yearly subscription is definitely less affordable (£195), which will screen out the poorer among us, unless your company/institution subscribes to it. Its coverage seems very up-to-date and comprehensive, also on all manners of policy and economic trends.
TransportXtra features a wide-range of posts on all manners of urban issues across the UK, from policy and planning to data & modelling to all things transport and business and finance. Posts can also be filtered by location. The one-stop information and analysis repository for transport planning-related trends.
UK – Industry
CBRE UK, the UK branch of the global real estate company, runs a research blog. Although focusing more narrowly on property markets, some of the analyses have important implications for spatial planning. For example, the yearly Real Easte Market Outlook, such as the Market Outlook for 2018, reflect important glocal dynamics in terms of economics, politics and planning.
Social Life is a London-based social enterprise that specialises "in research and community projects exploring how people are affected by changes in the built environment." Their blog covers a wide range of topics and methods that are central to urban planning, including community engagement, governance, regeneration, and social sustainability, among others.
USA
Feedspot provides a list of 100+ blogs and websites many of which focus on the US.
ACSP – The Association of Collegiate Schools of Planning, is pretty much the equivalent of AESOP for North America. The ACSP Blog is rich with contributions from PhD analysis, with themes covering spatial analysis, zoning, housing policy, energy systems, etc., focusing mostly on the US. The blog seems relatively young however, the oldest post I could find was from November 2016.
The blog of the American Planning Association gives very comprehensive coverage of all trends in spatial planning in the US, from healthy planning and historic preservation(aka heritage) to planning theory and tax reform . The posts feature insightful case studies, which can be a source of inspiration or research material to practitioners and researchers alike. A very good complement to Planetizen.
Planetizen hardly needs an introduction. Very US-centred, it covers just about any topic of direct relevance to spatial planning. From DIY urbanism and urban design to financeand tech, it's all covered by experts in the field. Planetizen also features available job positions in government and industry, as well as a guide to higher education opportunities and lifelong training in the field of spatial planning. Check out the Planetizen Guide to Graduate Urban Planning Programmes.
Progressive City (:Radical Alternatives) "is an online publication dedicated to ideas and practices that advance racial, economic, and social justice in cities". It is a project of the Planners Network, the US-based Organisation of Progressive Planning. The regular blog posts address inclusive urban planning practices, grassroots organising and civic action, with environmental justice very high on their agenda. They welcome contributions from activists, practitioners, academics and community members alike – that is, pretty much anyone with an interest and experience in anything civic or bottom-up.
Geography: international blogs
Spatial planning is embedded in geography. Here are links to comprehensive lists of blogs that focus on geography-related disciplines
Feedspot lists some of the 60 main geography blogs across the globe.
Geography Realm, formerly called Geo Lounge, is probably the leading international blog within geography, covering both physical and human geography.
Space is the Common Denominator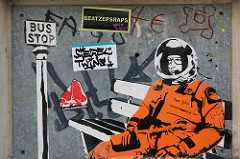 Every blog is unique, which is what makes it so valuable. What brings them together, however, is an investigation of space. Space has always mattered, today just as yesterday, and it always will. Yet what matters even more than space itself, perhaps, is how we relate to it, both as individuals, communities and societies. As Greek philosopher Democritus provocatively put it: "Nothing exists except atoms and empty space; everything else is opinion". Blog on!
Post-scriptum: Crowdsourcing the list, do help it to grow
Do share links to engaging blogs connected to spatial planning and related fields, either as comments below, or by email to [email protected], or via this 2-minute online survey: https://www.surveymonkey.co.uk/r/CJRGGWZ
Special thanks to Simone Tulumello, Thomas Verbeek, Chandrima MukhopadhyayFabian Wenner, Agnes Matoga and more for sharing links to many of the blogs mentioned here.
Last updated 17 March 2020