Venue
Location
The conference will be held on the main campus of Technische Universität München (TUM) right in the heart of Munich's cultural district. It is easily accessible via public transport or Munich's local bike sharing programme. The blue marker in the map shows the location of TUM's main campus.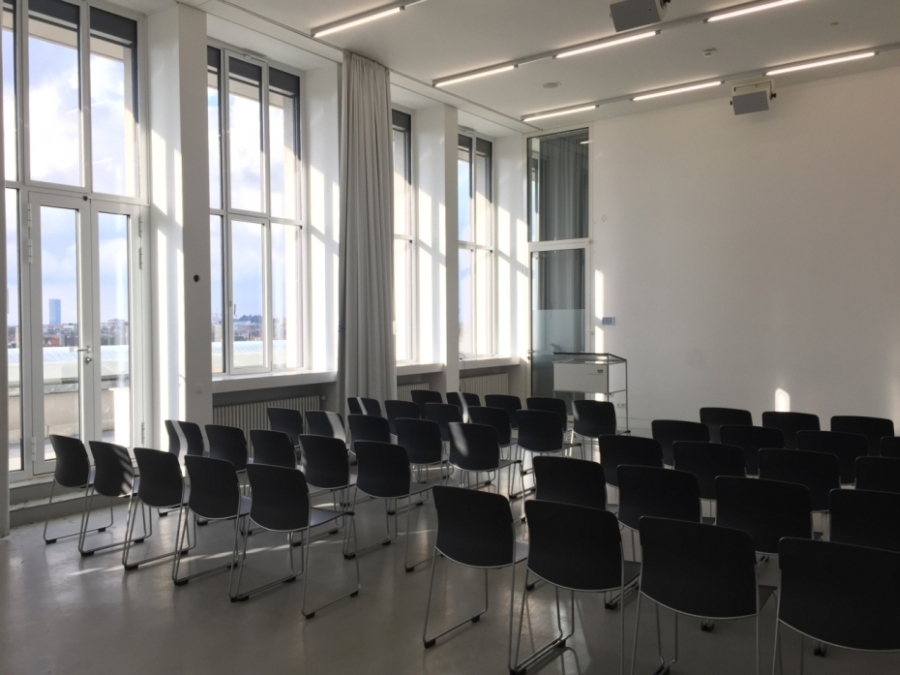 Venue
The events on Monday will take place at Vorhoelzer Forum, while the paper sessions will be located at rooms Z532-Z538, Economics Building.
Vorhoelzer Forum (show on map)
Z532-Z538 in the Economics Building (show on map)

Arrival and Departure
Train: The main train station is located conveniently close to TUM main campus and the city centre venues of the conference. Munich is well connected to many European destinations by train. Link: Railway Timetable
Long Distance Bus: The new long distance bus terminal ('ZOB') is located at Hackerbrücke, about 500 meters north-west of the main train station. Since the market liberalisation in 2013, there are countless bus connections from Munich to other cities in Germany and neighbouring countries. Link: busradar.com
Plane: Munich airport is located about 30km northeast of the city. It is connected to the city centre with two S-Bahn train lines that take different routes, both take about 40 minutes to the city centre. Alternatively, Memmingen (branded "Munich West" by budget airlines) is the closest low-cost gateway to Munich, but schedule in at least two hours to get to Munich from there by bus. Links: Munich Airport, Memmingen Airport
Accommodation
Munich unfortunately is not the cheapest city to stay, hence try to book early. Relatively cheap rooms at decent quality can be found at the Munich Youth Hostel, about 25 minutes from the conference venue by public transport and walking. The city centre and surrounding areas are full of hostels and hotels. Needless to say that airbnb and other apartment-sharing platforms also have offerings in Munich, especially in the student neighbourhoods to the north and east of the conference venue.