Venue
Welcome to Groningen!
Innovative and research-driven, the University of Groningen is recognised as the number one knowledge hub of the Northern Netherlands. The University of Groningen is internationally oriented and currently in the top 100 of several influential ranking lists. Recently the university celebrated its 400th Anniversary. Groningen itself is a vibrant city with half of the population aged under 35 and a quarter of its inhabitants being students. The city is also renowned for being the most bicycle-friendly city in the Netherlands, which makes it interesting from a planning perspective.


The University of Groningen is in a unique position to organise this conference. It can draw on insights and expertise from the Faculty of Spatial Sciences which includes the disciplines of spatial planning, cultural and economic geography, and demography. The research mission of the Faculty of Spatial Sciences rests on the three pillars of wellbeing, innovation and spatial transformation. The research agenda is unique in that it examines relationships between people and processes of spatial transformation taking place in society. Our faculty's mission is to bring forth talented young researchers (with extensive support from more senior staff) and to foster the development of its large and active PhD community. This well-established faculty offers a wide variety of research themes dealing with the dynamics of spatial change and the impact on people and planning practices. Moreover, the faculty has a close connection with local planning practitioners, including public and private bodies (e.g. local governments and consultancies), in addition to national actors.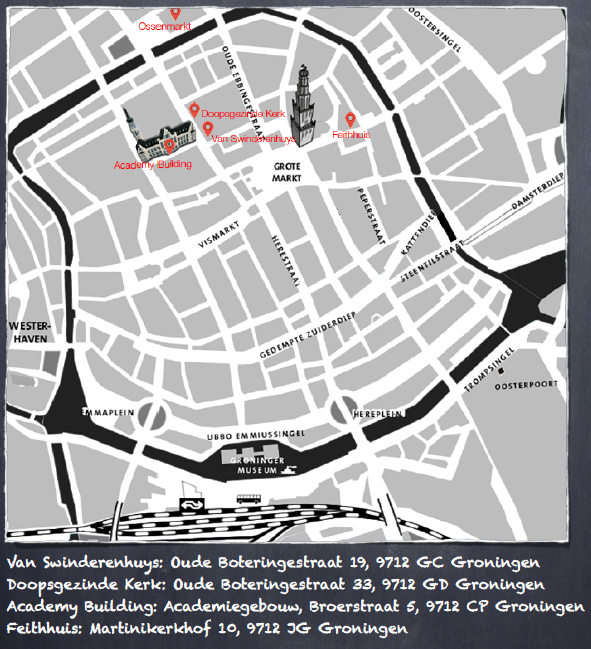 Venue: Van Swinderen Huys
In the centre of Groningen you will find the elegant and historical Van Swinderen Huys: an exclusive meeting and conference location nearby the Groningen Universtiy.