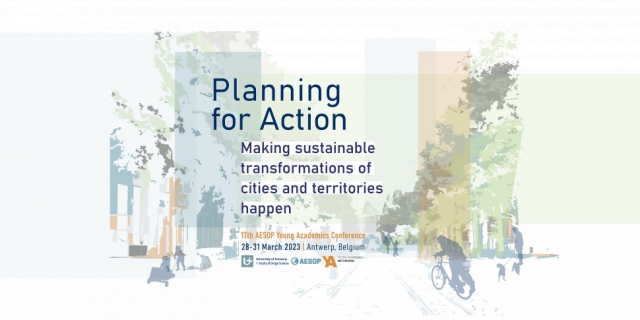 Planning for Action
[last updated September 2023]
The 17th AESOP Young Academics Conference will take place from Tuesday 28 until Friday 31 March 2023 in Antwerp, Belgium under the theme of 'Planning for Action: Making sustainable transformations of cities and territories happen'. 
The conference will be hosted by young academics of the Research group for Urban Development at the University of Antwerp's Faculty of Design Sciences. 
Find out more at the Conference website.
Contact the Local Organising Committee: 
aesop2023 (at) uantwerpen.be