Dear all,
We are excited to announce that we have 8 candidates running for the AESOP Young Academics Coordination Team, and the voting period will be open until April 30th. We need your help to continue running stimulating activities within our network and are thrilled to offer you lots of opportunities, new skills, and an expansive network of planning practitioners and academics of tomorrow in return.
Below is a brief introduction of our candidates in the order of their names. We encourage you to take a moment to get to know them and cast your vote.
Daniels Saakjans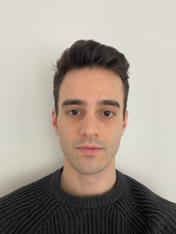 As a second-year PhD student from Latvia at the Swiss Federal Institut WSL and ETH Zurich studying European land-use planning and its digitalisation, I am committed to the field of spatial planning research and would like to further contribute to its development by supporting ASOPS efforts in promoting international planning discourse among young academics. I believe that my previous experience as a Course Representative on a Departmental Committee at the University of Sheffield (UK) and a planning consultant on a number of large development projects in London has equipped me with valuable organisational skills which would support the activities of the Coordination Team such as annual conferences and PhD workshops. Along with my current research, my prior education in International Planning at the University College London and Griffith University (Australia) as well as my professional experience ensured that I am well-versed in a variety of planning topics and able to effectively navigate highly international and interdisciplinary organisations. I see this position as a great opportunity to further my knowledge and expand my network while also benefiting the planning community.
David Akinwamide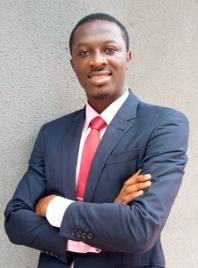 David is an exceptional and vibrant AESOP Young Academics member and a regional ambassador to British Isles and Nordics. David has worked with various teams at a global level with outstanding people skills (interpersonal and socio-emotional skills) in adopting Diversity, Equity and Inclusion (DEI) to achieve organization goals and objectives. He has also led various youth initiatives and societies with an excellence and outstanding performance in managerial and organizational skills. He has exceptional academic and leadership prowess as a candidate best suitable for the AESOP coordination team. He has received numerous awards, research grants, scholarships and prizes. He is a recipient of the prestigious 2021 African Illustrious Award of excellence and special recognition in the built environment; and a finalist for academic and individual category of world literacy award 2023; also a Top 3 finalist for Irvine Sellar Award of Property Week 2023 in United kingdom. He has authored over 30 research publications (including peer review journal, conference proceedings, and book chapter) which shows his research competence as a young academic. He has a track record of exceptional public speaking and communication skills for conference presentation and engagements. He also has a track record of research on transiting urban centres to smart cities through the application of innovative technologies, affordable housing, planning and quality education in developmental activities. David is currently a fully funded PhD research student in Computing, Engineering and the Built Environment at the Edinburgh Napier University, United Kingdom. His research focuses on real estate in the metaverse.
Rumeysa Ceylan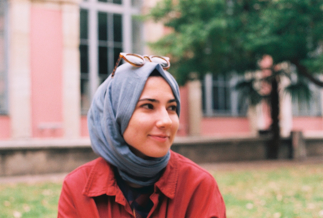 Rumeysa's academic achievements, professional experience, and research interests make her a highly qualified candidate for the AESOP Young Academics Coordination Team. Her diverse professional experience, ranges from working as a senior researcher in the ERA-NET Cofund project funded by JPI Urban Europe (CODALoop – Community data-loops for energy-efficient urban lifestyles) at Yildiz Technical University, working as a visiting researcher at the Spatial Dynamics Lab at University College Dublin (2020-2021), and currently working as a postdoc researcher & assistant professor at the Department of City and Regional Planning at Istanbul Technical University. Her accomplishments are further highlighted by winning awards in national and international competitions (Routledge Poster Prize at the ISOCARP-OAPA Congress, ESRI Young Scholar, TUBOP) and receiving prestigious fellowships (TUBITAK International Research Fellowship, CoHE 100/2000 Fellowship, AESOP PhD Workshop Fellowship, Young Planning Professionals' Workshop Fellowship). With her qualifications and expertise in areas such as smart cities and communities, citizen science, climate change, GIScience, and energy conservation & behaviour, along with her proven track record of teamwork and collaboration, Rumeysa would contribute to the team's mission and objectives. Her dedication to advancing the field of urban planning and her ability to work effectively with others make her an ideal candidate for this position.
SaeBom Song
Meet Saebom, a creative and innovative thinker with excellent communication skills.:) Saebom's international background and impressive experiences in South Korea, South Africa, the U.S., and Germany have equipped her with exceptional communication skills. This enabled her to successfully coordinate a citizenLab in Karlsruhe, Germany and a Network event at the 11th World Urban Forum in Katowice, Poland with UN Habitat. Her ability to connect with individuals from diverse backgrounds and effectively communicate ideas makes her an outstanding candidate for the position. She is now ready to bring her global perspective and intercultural expertise to the AESOP coordination team.

Prior to her academic journey, Saebom worked as a proactive urban planner and project manager, where she discovered her love for working with diverse citizens and stakeholders through a bottom-up approach. With her hands-on experience, Saebom is now actively developing innovative digital communication and knowledge transfer methods to build trust between society and academia in urban planning. Since 2022, she has been a PhD candidate at the Karlsruhe Institute of Technology. As of this year, she is an active member of AESOP's New Technologies and Planning Thematic Group.

Her philosophy of urban planner as a coordinator and interface of different societal actors for inter- and transdisciplinary exchange makes her an invaluable asset to the AESOP coordination team. With her communication skills and passion for networking, she will enrich the AESOP coordination team and foster a dynamic network of young academics. She will undoubtedly bring new energy and fresh perspectives in promoting diversity and inclusivity within the academic community. Please show your support for Saebom in this election!
Sophie Leemans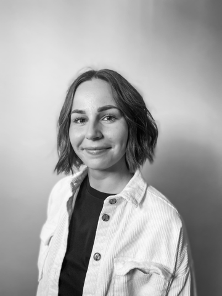 Sophie is a third-year PhD student at the Department of Architecture at KU Leuven (Belgium). Throughout her studies and work, Sophie gained international experience both on practical and educational level.
She discovered her research interest at the intersection of architecture, urban design, landscape and planning during a study exchange to Chalmers University in Gothenburg, Sweden in a design studio on flooding infrastructure and public space. During her Master in Architecture in Brussels, she took part in an international and interdisciplinary summer workshop in Greece (MEDS - Meeting of Design Students), completed a research development project in Bolivia, and was part of a year-long interdisciplinary Think Tank Honours Programme between KU Leuven (Belgium) and Stellenbosch University (South Africa). Additionally, her master thesis "Adaptive architecture and flood permitting cities" was awarded several prizes.
After completing her Master's, she worked for the urban planning office TSPA in Berlin, Germany. Since March 2020, she is a full-time PhD student working on infrastructure networks and nodes and urban transformation in dispersed territories at KU Leuven in Ghent, Belgium. As part of her PhD, she recently completed a five-month research stay at the Center for Resilient Cities and Landscapes at GSAPP Columbia University in New York with a Fulbright scholarship. A few weeks ago, she took part in the AESOP Young Academics Conference in Antwerp.
With a passion for and experience in various interdisciplinary and international collaborations, she would be an excellent candidate for the AESOP Coordination Team.
LinkedIn: https://www.linkedin.com/in/sophieleemans/
Syed Hamid Akbar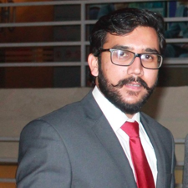 Syed Hamid Akbar is currently a doctoral candidate at the Faculty of Architecture & Art, Hasselt University, Belgium, and expect to complete my Ph.D. degree requirements by September 2023. He is trained as an architect with a bachelor's degree in 2013 from Pakistan and Interior Architecture with a master's degree in 2018 from Belgium.
Syed is on a scholarship program of 'Higher Education Commission Faculty Development Program' from 'The Government of Pakistan' for his doctoral research . His doctoral dissertation investigates the adaptive reuse potential of the British-era protected heritage in Karachi, Pakistan, for urban regeneration. Main aim of his research is to investigate the present condition of British-era buildings in Karachi with protected status and propose a theoretical framework that can be used as a key format to revitalize these buildings to play an active role in the sustainable urban development. As a Phd student at the Faculty of Architecture and Arts, Hasselt University, Belgium Syed have attended several conferences (in-person and online). Where he has interacted with many heritage experts from all around the world. Recently, in October 2022 he attended ICMOSO General Assembly meeting in Bangkok, Thailand as member of ICOMOS Pakistan. Where he also presented his paper on the topic of 'Adaptive Reuse of British era Churches in Karachi. Pakistan in the ICOMOS Symposium. Besides this he is also selected as a Co-Chair for the ASEPO Annual Congress: Track 8: Planning for Culture and Tourism: Public Spaces, Heritage, Identity, Regeneration to be held in July 2023, in Poland.
His future goal after completing his doctoral research on preserving the British era heritage in Karachi, Pakistan, is to continue a career in the field of heritage adaptive reuse and how to save them from losing their identity to changing urban and user requirements or unforeseen circumstances like war and terrorism.
Tamer ElSerafi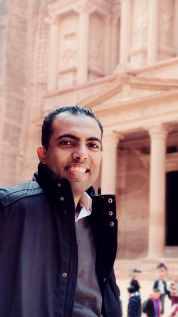 Tamer is an Assistant Professor at the Department of Architectural Engineering, Cairo University. He is Coordinator-3 of B.Sc. in Architectural Engineering and Technology Program at the same university since 2017, Deputy Coordinator of the Double Master Degree in Urban Design at Cairo University since 2018, and the Vice Head of the Quality Assurance Unit at the Faculty of Engineering, Cairo University since 2017.
He has been an active academic and researcher since 2008. He has several publications in the fields of heritage, urban conservation, urban development and sustainable urban mobility in different journals and conferences. Moreover, he participated in several research projects, workshops and activities with international partners, in Germany, Italy, Sweden, Lebanon, Syria and Jordan.
On the other hand, ElSerafi is a practicing architect and he is currently the Projects Director at Mimar Engineering Consultancy. He was involved in many projects in MENA region. He has designed and implemented different public buildings typologies, including, museums, banks, office buildings, cultural buildings … etc.
ElSerafi has combined different types of expertise through the years including, the academic and research background, the professional expertise and local/regional markets, and the management and coordination skills. Therefore, he could be an excellent candidate to join the AESOP coordination team and would be an added value to them.
Xiaoxu Liang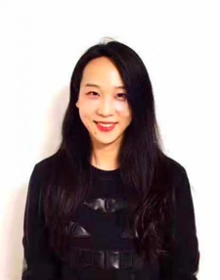 Xiaoxu's diverse skill set and passion for advancing knowledge in the field of architectural heritage make her an ideal candidate for the AESOP Young Academics Coordination Team. Her achievements as a postdoc researcher at the Politecnico di Torino, coupled with her experience as a visiting researcher at ICCROM, demonstrate her dedication to advancing knowledge in the field of architectural heritage. Xiaoxu's communication and negotiation skills in English, Italian and Chinese have been crucial in establishing productive relationships with colleagues and collaborators from diverse cultural and linguistic backgrounds.
In addition to her academic pursuits, Xiaoxu has demonstrated her ability to work effectively in a team through her experience as a former professional badminton player. She also serves as a board member of the Politecnico China Alumni Association, where she is responsible for public relations and event organization, promoting the value of Politecnico di Torino to a wider Chinese audience.
Xiaoxu's research interests center on the use of digital tools and analytical frameworks to document urban transformations and risks, as well as the application of new approaches to holistic cultural heritage management in China and the Global South. Her interdisciplinary approach and interest in the intersection of technology and cultural heritage make her a valuable asset to any team working in this area. She has published more than ten valuable publications, including articles, chapters, and conference proceedings in the field, and is also an anonymous reviewer for several authoritative academic journals, such as Cities and Sustainability.
---------------------------------------
This is an excellent opportunity for everyone who wants to support the plenty of activities of AESOP, develop new activities, and gain insights across various planning topics and practical skills. If you have any questions or concerns, please do not hesitate to reach out to us.
Thank you for your time and support.
You can visit the page to vote.