On February 8, 2023, the first episode of the relaunched AESOP Young Academics Network Webinar Series took place with the theme "How to become and be a good reviewer?" The aim of these webinars is to improve the capacity of young academics in planning and related fields by providing information from experienced scholars and fostering further exchange between early career researchers and their senior colleagues.
The focus of this episode was on research paper reviewing from the perspective of the author as well as the reviewer. The key questions included:
What are the tips when making paper reviews?
What to look for in a good paper? What qualities does a good paper need to have?
How to evaluate the paper quality and how to give useful comments?
How to approach a bad paper? How to say no when the paper is not of sufficient quality?
How to become a reviewer?
Four excellent speakers accepted invitation to share their experience – prof. Dominic Stead (Aalto University), prof. Ayda Eraydin (Middle East Technical University), Dr. Nadia Caruso (Polito Torino) and Dr. Christian Lamker (University of Groningen). The first speaker, Dominic Stead, a well-known scholar with extraordinary academic record, opened the webinar with a keynote on reviewing academic articles.

The keynote began with an interactive session asking participants about what qualities shall a good academic article have and continued by listing the qualities by selected established academic journals.

The core Dominic's speech were the dos and don'ts when doing an academic article review. Sharing experience this way, as an author and an editor, participants had a chance to look into practice of how academic paper reviewing is done.
The second part of the webinar was a roundtable discussion focusing on three key questions:
What are the keys to making a good review? What to focus on?
How to provide constructive comments for authors?
How can a young academic become a journal reviewer?
Each roundtable speaker shared their views and experiences and provided practical tips from their own practice. The final part was an open Q&A session where participants could ask the speakers directly anything related to the webinar theme. The dynamic discussion was concluded by the key message, in order to improve your reviewing skills and to be asked to do reviews, one needs to write and publish and continually strive to become better.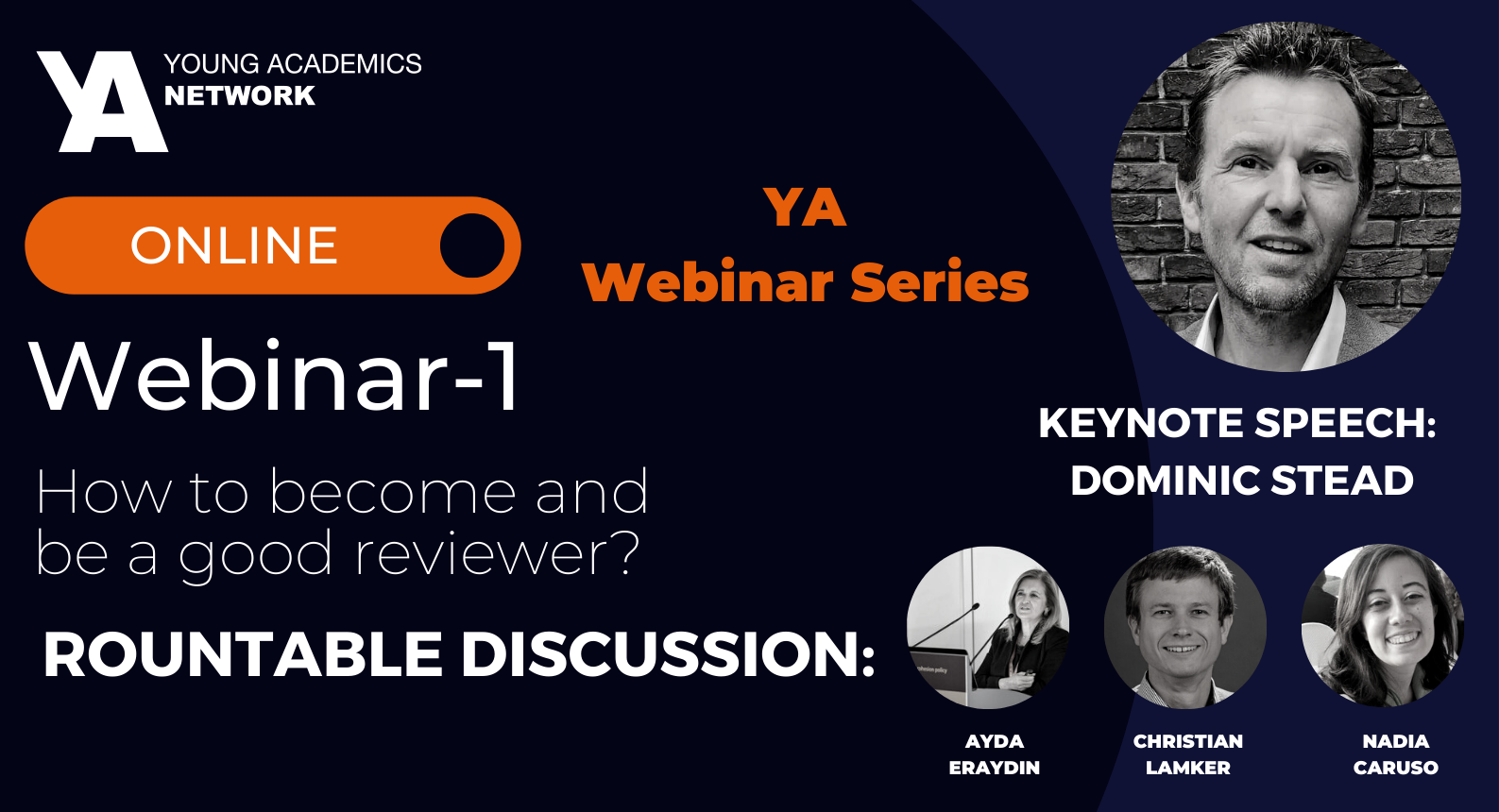 Couldn't join? Watch the webinar recording here:
We would like to thank the speakers for accepting our invitation to join the webinar and their time to prepare their talks and share their experience with our audience. We would be happy to hear your ideas for the next episodes, feel free to This email address is being protected from spambots. You need JavaScript enabled to view it..