CALL FOR CONTRIBUTIONS AND GUIDELINES
We are happy to publish informed reflections from "young" (and less young) academics, practitioners, activists, and so on, in the form of short texts and other innovative formats. As a forum for sharing experience and ideas, the blog of the AESOP Young Academics network enables everyone to learn from each other about issues that pertain to spatial planning in both academia, practice, community development and activism. The YA blog is a unique outlet for the AESOP community at large and beyond!
If you wish to publish a post, please send your proposal, together with a link to your webpage and a short profile description of yourself (about 200 characters), to: [email protected]
We would like to expand our team of editors and stable contributors: if you are interested, feel free to write us.
We are keen to receive your ideas and proposals at [email protected].
All types of content are welcome. Among others, this can include:
summaries of your journal articles
summaries of events/conferences you attended or organised
book reviews
personal reflections about the field of spatial planning
academic career tips you would like to share, such as effective grant applications
resources or toolboxes relevant in your field of expertise
republications of former blog posts
Besides traditional blog posts, we also highly encourage innovative formats such as, but not limited to: podcasts, video abstracts, 3 minute sprints, artistic contributions, infographics, and so on. 
If you are not quite sure what to write about, do have a look at the list of suggested themes for inspiration, or the more detailed list of AESOP thematic groups.
This call for blog posts provides more ideas about relevant blog topics, such as bridging planning theory and practice. Additional calls for blog posts concern slow academia and the neoliberal university, or Planning for resilience. When it comes to inspiration, the sky is the limit: All roads lead back to spatial planning.
This summary of activity on the blog between 2014-2020 shows what content is most popular among readers of the AESOP YA blog. This can grow and change with innovation and testing of new ideas, led by you, and in collaboration with the YA blog's editorial team. 
Writing tips
The post blogging for impact provides some simple tips about how to write effective blog posts, gathered from a range of blog experts. Simone Tulumello (founder of the AESOP YA blog) also highlights the importance and benefits of blogging for all academics. Don't wait to be the most revered researcher in your field to start sharing your unique work… Blogging can help get you there!
Sharing your work is a win-win situation. Not only can it further your career by increasing the impact of your research, but it also helps advance the field of spatial planning, and can therefore contribute to benefit many more people. We can draw on Aesop, the famous Ancient Greek poet, for further inspiration:
The level of our success is limited only by our imagination and no act of kindness, however small, is ever wasted.
If podcasts and other creative media are your favoured mode of sharing your work and engaging diverse audiences, share them also through the blog for greater dissemination and impact.
Guidelines
The typical published post is short (500-1500 words) and may incorporate links to more in-depth sources.
Consider the blog as a place for debate, thus make your submissions open for discussion in the comment thread.
The post shall be submitted as a .doc file, and should contain:
name and affiliation;
e-mail;
link to your webpage;
main text;
short bio of yourself (200 characters, italic);
a profile picture of yourself to go with the bio (if you wish);
image (visual elements always capture attention and support the text!);
image caption and credit
Links for sources shall be embedded in the main text, or between brackets where you want them to be inserted.
Please name the file as such: Surname_submission date.doc
Consider this as a place for debate, thus make your submissions open for discussion in the comment thread.
The main language is English. The YA, as an international network, is fully aware that non-native Anglophones may have difficulties in expressing themselves fluently in English. For this reason, the blog's language standards policy is simple: posts shall be understandable to an international audience.
Contributions from non-YA-members on themes of national and regional interest might be accepted in different languages as well – the blog moderators would be responsible for brief introductions in English.
Please be aware that the blog is to be used for dissemination through non-academic audiences as well: please refrain from using technical language, bibliographic references, and so on.
Image format
You can add one image to the post. Please embed it at the bottom of the post. Please use light files, e.g. 1200×800 .jpg files. It is your responsibility that of providing original images or images you have been authorised to use. A caption shall be provided with web link if necessary.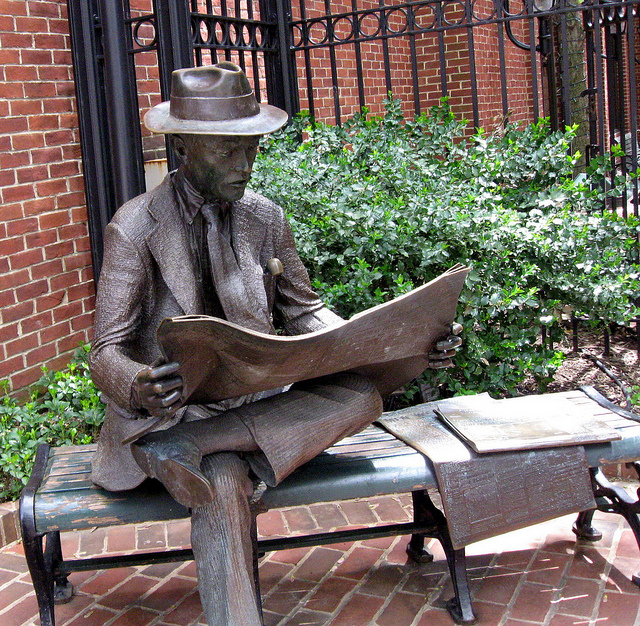 So wait no further and send your contributions to: [email protected]!